News
PR: Simcoe Kart Club Race #1 & 2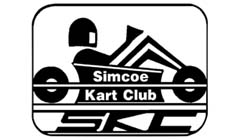 The Simcoe Kart Club kicks off it's 2015 racing season with a double header this Sunday, April 26, at 3-S Go Karts in Sutton.
The morning's Race #1 is sponsored by Quinn Dewsbury.
The afternoon's Race #2 is sponsored by Taylor Blatt. (aka: SKC Masters Class racers Tim Blatt and Sue Taylor).
The races will be contested on the Schumacher track, and raced in the counter clockwise direction.
The track is available every day for open practice, and camping is always free.
Pre-registration opens on Saturday from 11 am to 5 pm.
Registration opens on Sunday morning at 7:45 am, followed by Pre-tech, and the Driver's Meeting at 9:30 am.
Race day Format:
Race #1
Practice, Qualifying, Pre-final, and Finals.
Race #2
Practice, Reverse Grid of race #1 Finals, and Finals.
The scheduled Honda Classes are Novice, Junior Medium, Senior, and Masters.
The scheduled Briggs Classes are: Junior, Senior, and Masters.
The Simcoe Kart Club invites all karters to come and race with them this Sunday, April, 26, at 3-S Go Karts in Sutton.
See you there.
Related Link: