News
PR: SKC and TKC Reschedule 3rd Annual KARTfest Thanksgiving Enduro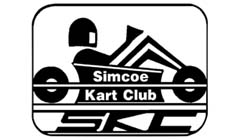 When Mother Nature poured all over the SKC and TKC enduro last Oct. 6, no one got upset.  Instead, those that came and braved her weather at 3-S Go Karts in Sutton, stayed and got treated to sandwiches made from three freshly cooked turkeys, two and a half cases of Bill's refreshments which Lucie Fish saw fit to top off with her new friend Mr. Pinot Grigio.  That day came to a delicious close in the afternoon with everyone voting to reschedule the Enduro on Sunday, Oct. 20.
So, once again this Sunday, Oct. 20, the Simcoe and Toronto kart clubs look forward to welcoming everyone to their 3rd annual KARTfest Thanksgiving Enduro at 3-S Go Karts in Sutton.  A special event that everyone can look forward to thanks to the generous support from Dominator Racing Engines and George Conquer, Bass Pro Shops and Patrick & Wayne Larmour, Bill Chiplakov, Greg Franklin, Geordie Ledson, Anand Mohan, and Bob Staples Racing.
Sunday's revised four cycle schedule appears below and the day will once again feature the complimentary "cooked on site" turkey lunch, a 50 / 50 draw, Bill's famous libations, a draw for four Butterball turkeys, with, and new to the event, draw prizes sponsored by K. J. Beamish and Cummins Hydraulics.
The event will proceed as follows on the full Senna track in the counter clockwise direction:  (Please visit the Simcoe Kart Club website and click on the TRACKS link to view the Senna layout).
REGISTRATION: 7:00 am (Pre-Registration is available on Saturday from 11 am – 5 pm)
DRIVERS MEETING: 8:45 am to 9:00 am
PRACTICE: 9:00 am to 10:00 am
NOVICE: 10:00 am to 10:30 am
SENIORS & MASTERS: 10:45 am to 11:45 am (Scored Separately)
COMPLIMENTARY LUNCH BREAK: 12:00 pm to 1:00 pm
JUNIOR LITE & JUNIOR HEAVY: 1:15 pm to 2: 15 pm (Scored Separately)
All classes will undergo technical inspections.
CLOSING PRESENTATIONS with TROPHIES & DRAWS: 2:45 pm
ENTRY FEES: Paid to Simcoe Kart Club: $80.00 each, or $40.00 each if the kart is shared by two racers in the same class.
MANDATORY PIT STOP: To be announced at the Drivers Meeting. (Hint: Bring your tire tools)
Every paid entry is automatically included in the draws for the prizes and the four Butterball turkeys.  And for those that really enjoy a game of chance, SKC's 50 / 50 tickets will be on sale all day.
This Sunday, Oct. 20, make Sutton your destination place to race in their Enduro and stay the day to enjoy all of their planned accoutrements!
On another note: Tickets for the joint Simcoe and Brian Stewart Racing Karting Championship Series (B.S.R.K.C.) yearend banquet and awards gala are on sale now.
See you there on Sunday and don't forget to bring your appetite!